From the 16th to 19th of May 2019, boating professionals and enthusiasts from all over the world will gather to enjoy the friendliest and best organized boat show in the Adriatic region.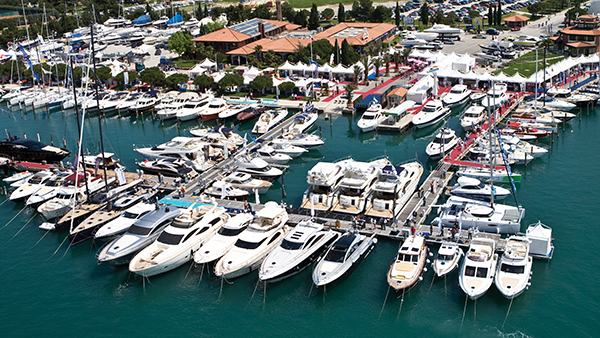 Exhibitors will meet thousands of customers (old and new), and be able to trade, network, and collaborate with variety marine experts in a very start to 2019's summer season.
As a partner of Central Europe's most popular and esteemed boat show, you'll enjoy a captive audience of interested prospects, and a chance to promote your brand under the warm Slovenian sun. You'll pitch to affluent, high-spending customers who've travelled from all over the world with the intention to buy. It can be expensive sourcing new leads, but with almost 25 years' boat show experience, Internautica helps your business grow by bringing many new customers to you. From the gleam of marine power to the flap of sails, visitors are "transported" to the open sea. They'll dream about their next nautical adventure, and look to you to build it for them.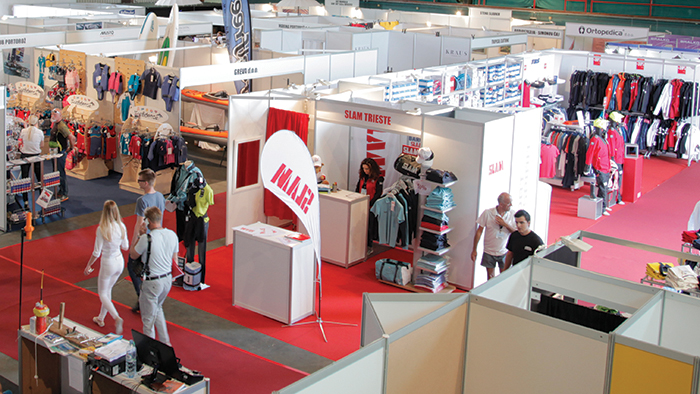 Be it power yachts, sailboats, inflatables, catamarans, marine electronics, accessories, or fashion lines, being able to see, touch, and experience such a wealth of oceanic wonder brings them closer to your products. And in turn, makes it easier to upsell those extras that put the shine on their dreams.
Internautica is dedicated to bringing the leading minds of the industry together. Designers, builders, engineers, brokers, and everyone inbetween will gather to share expertise, giving you and your business a competitive edge. You'll gain insight into the Adriatic market, learn about the latest technology, and share the latest ecological and regulatory news from across the region.
INTERNAUTICA GETS BIGGER EVERY YEAR
In 2018, Internautica attracted over 15,000 visitors, over 150 new boats, over 1,000 brands, and over 300 exhibitors. There were 20 yacht premieres – from world top yacht builders, such as Absolute, Adler, Bavaria, Cranchi, Elan, Ferretti, Princess and many others – and we expect even more next season. The four day event gives you ample time to market your brand, get to know your customers, and close those last-minute deals. You might even find time between all the marketing and networking opportunities to have a bit of fun.
Internautica is going to showcase the latest and greatest from the world of boating with many premieres next season. This is your chance to see craft fresh from the boatyard make their debut, and gives a glimpse of potential competition in your market. Not only does this keep you abreast of your competitors, but could inspire you to a new direction or design that takes your business to the next level.
Every sale stimulates further spend, affecting the whole supply chain. So regardless of your performance on the day, know that by exhibiting at Internautica you're supporting your industry as a whole.
IFBSO GOLD MEMBER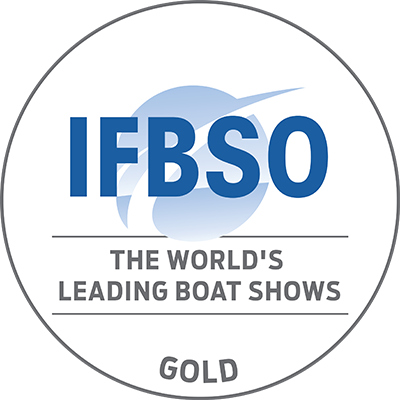 We're a gold member of the International Federation of Boat Show Organisers, demonstrating our lifelong commitment to the highest standards.
USEFUL INFORMATION
16 – 19 May 2019
Thursday 17th of May open from 11:00 a.m. to 7:00 p.m.
Friday 18th of May open from 10:00 a.m. to 7:00 p.m.
Saturday 19th of May open from 10:00 a.m. to 9:00 p.m.
Sunday 20th of May open from 10:00 a.m. to 6:00 p.m.
Adults: 13 EUR
Seniors: 10 EUR / entry only possible upon presenting a valid document of identification.
Primary, high school and university students: 8 EUR / entry only possible upon presenting a valid document of identification.
Children up to 8 years of age, disabled persons with one carer: free entry / entry only possible upon presenting a valid document of identification.
Family ticket
(up to 2 adults with up to 4 children under
the age of 14): 20 EUR
Organized groups of over 25 persons: 10 EUR / person
Organized groups of primary and high school students
(over 20 persons): 6 EUR / person
SPECIAL OFFER
Opening day of the fair (THURSDAY 17. May 2019) the admission fee for all visitors is 10 EUR!
350 Exhibitors from Europe Over 1000 major maritime brands
Over 200 new vessels, including Adriatic and World Premiers
Over 20.000 boating enthusiasts and maritime experts
Over 35.000 m2 of indoor and outdoor exhibition space Floating docks suitably extended for showcasing larger vessels
2019 INTERNAUTICA EVENTS
As usual, we have an amazing line-up of events for you.
We're hosting a Stand-Up Paddling (SUP) Championship, and we'll announce more details about the race schedule for 2019 soon. This is much more than a professional race – anyone with an interest in SUP can have a go. For the less experienced paddlers, we have two races, MASTER and KAHUNA, or you can simply try it out on your own using equipment available at the fair.
A whole range of other social events, competitions, and presentations will take place during the boat show, including lots of activities devoted to the preservation of marine life.
Over the weekend, at the Bay of Piran, our visitors can enjoy the annual gathering of vintage boats and classic cars. This is always a big hit with both foreign and domestic visitors.
There's also a shopping area within the marine village that will host the best brands in marine equipment, sports apparel, and accessories.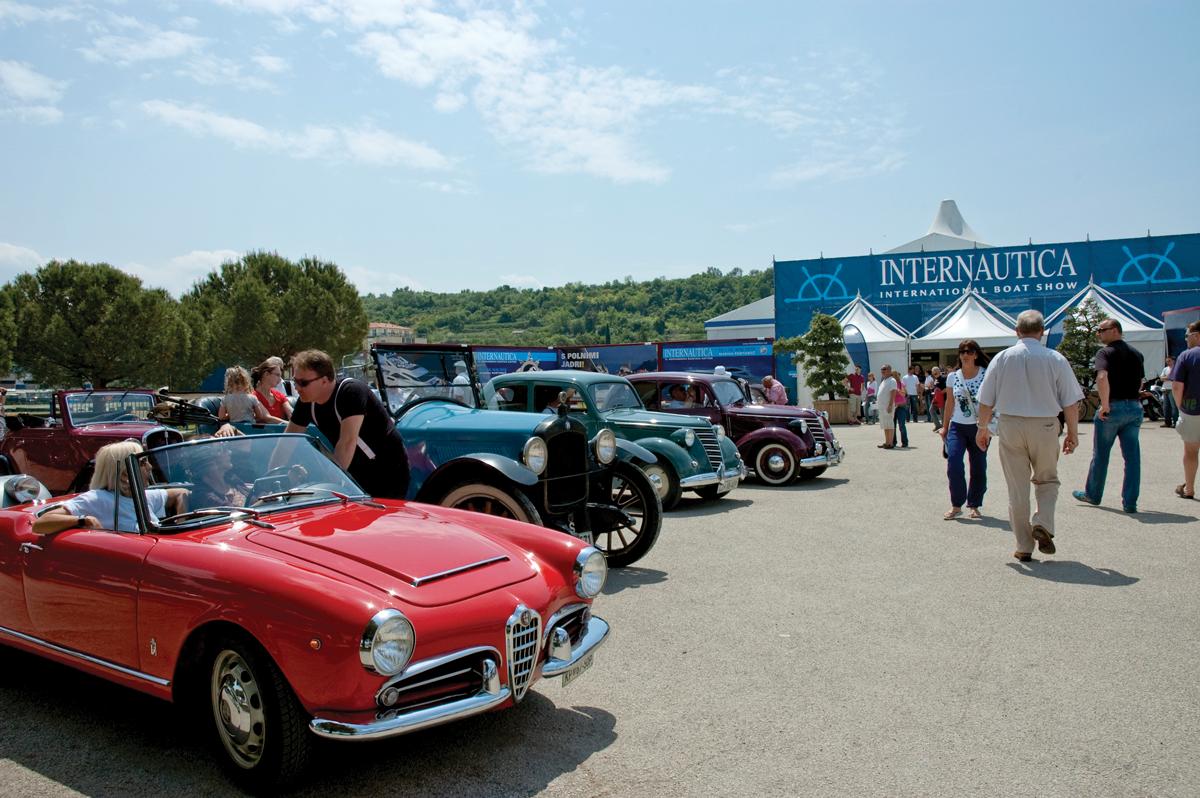 EXHIBITION SITE AND LAYOUT
Internautica spans 35,000 square metres of indoor and outdoor space, including on-water displays. The indoor venues house smaller yachts, inflatables, nautical accessories, and navigation equipment. The outdoor area has expanded every year as a result of increased exhibitor demand, especially for showcasing larger vessels. We've extended our floating docks to give you mooring spaces for bigger yachts and generally improved the space to make exhibitions really stand out.
ADRIATIC BOAT OF THE YEAR 2019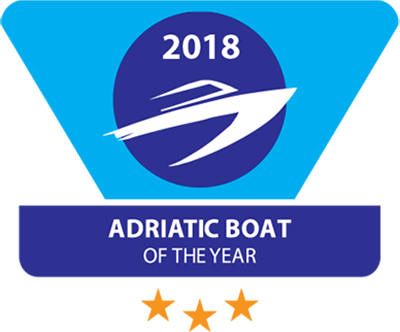 For the 7th year in a row, we're proud to present the Adriatic Boat of the Year Awards.
An expert international panel of judges will nominate and award the best boats navigating the Adriatic last season. All boats manufactured and presented in the Adriatic region from January 1st 2018 to March 31st 2019 are eligible to win.
The judging panel will assign points, from 1 to 10, to the nominated boats, and award first place to the boat with the highest score. In cases where more than one boat from the same category shares the same number of points, the jury will conduct further scoring to pick a winner.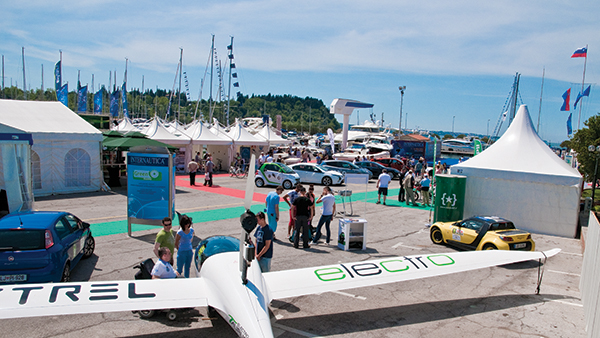 GREEN AVENUE 2019
The Green Avenue Project 2019 is again focusing on sustainable living and ecological awareness. There will be a range of electric and hybrid vessels to explore, as well as low and zero emission cars, motorbikes, and bicycles.
Over the years, we've exhibited some of the biggest brands and models in sustainable transport, including the Pipistrel NASA-award winning aircraft, BMW i3, Tesla Model 3, Opel Ampera, E-Smart Roadster, E-Smart, Hyundai Ioniq, and the Nissan Leaf. We've also showcased hybrid vessels from Greenline, as well as some electric-only craft.
This year, we're expanding the program to other products and services that are not directly related to transport. Everything ecologically-oriented, innovative, and environmentally-friendly will be shown in the Green Avenue area, and arranged to complement each other.
You are being kindly invited to join us at the friendliest nautical event – the 23rd INTERNAUTICA International Boat Show. Send Your inquiry as soon as possible and thus ensure the best exhibitor space and lowest prices for the presentation of Your products.
If You have any additional questions we'll be glad to answer them!
CONTACT
Tel: + 386 1 565 51 26
Fax: + 386 1 565 50 76
Daniela Mate Krilič
e-mail:daniela.krilic@internautica.org
Klavdija Binter
e-mail:klavdija.binter@internautica.org